The Mosel – travelling through time
Travelling on the Mosel is like travelling through time. Slowly gliding on the river into the history of the country. Need a few numbers? There is Trier Cathedral, the oldest structure in Germany and the city gate built by the Romans (2nd Century BC), there is the unbelievably impressive Burg Eltz (12th century), and there is the Old Town of Bernkastel with its pretty half-timbered houses. More recent history, that of the Federal Republic, can be experienced in the Mosel valley like a thriller – during a walk through the Bundesbank Bunker. During the Cold War, 15 billion marks were stored here as a secret emergency currency, in a bunker built to withstand a nuclear war. In the worst case 80 people would have been accommodated in the bunker, whose entrance was somewhat disguised by two residential houses.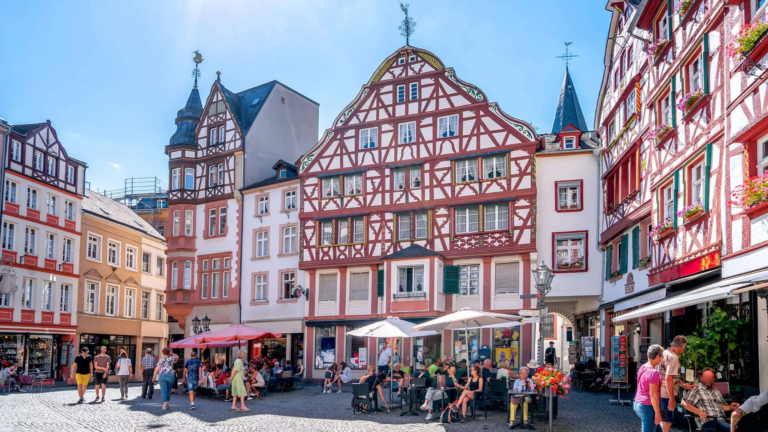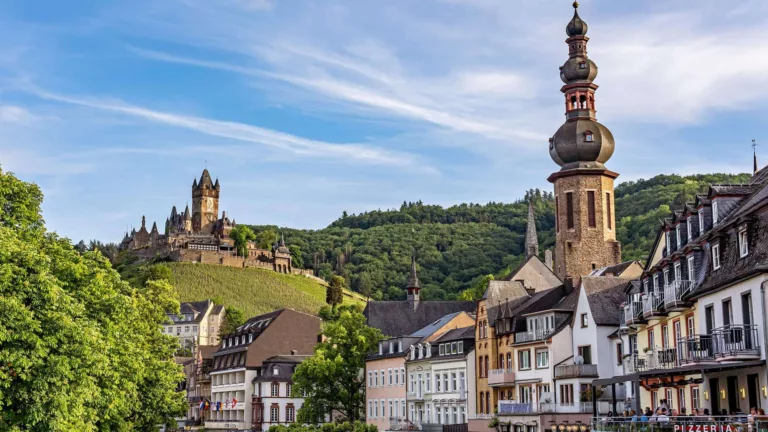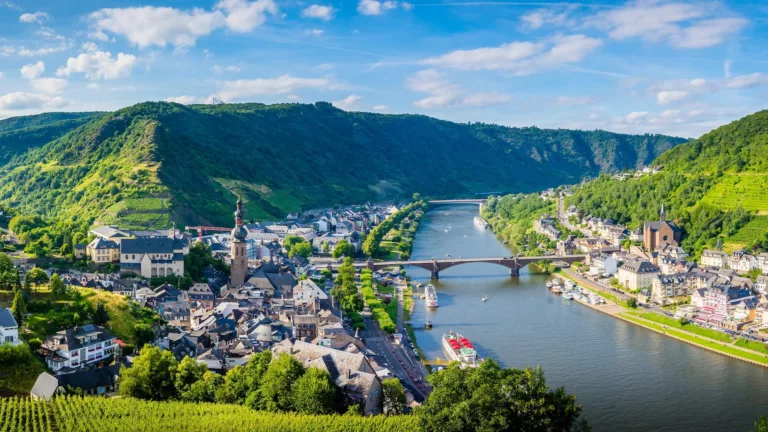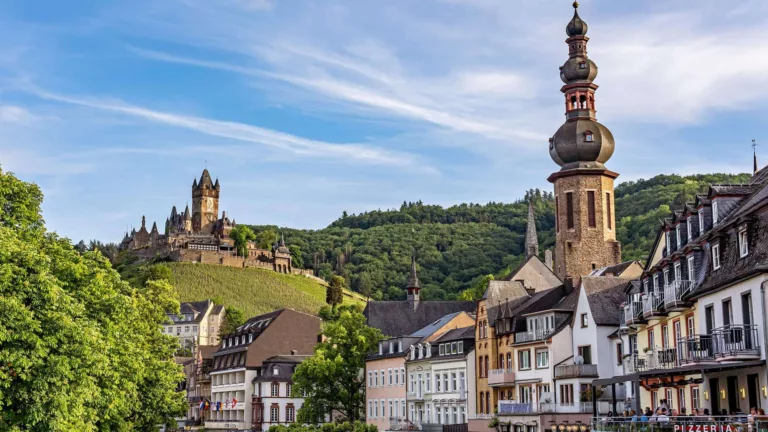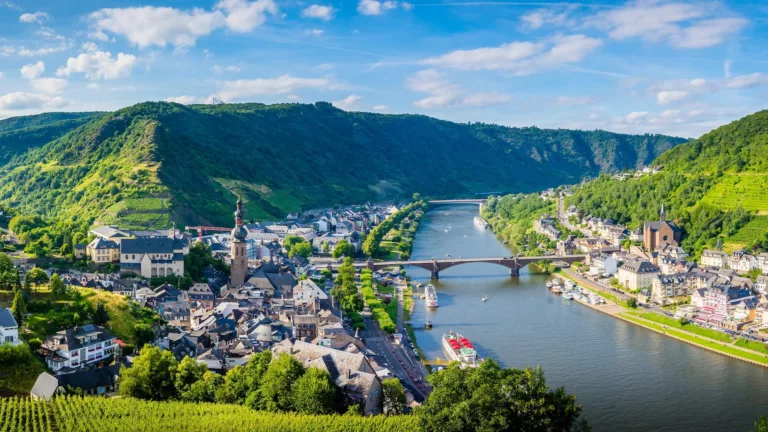 Along the Mosel
And of course you can't talk about the Mosel without mentioning wine. Because the landscape sometimes looks like one huge wine-growing district. Everything is in flux here. Flowing like the river.
ONCE ABOARD YOU WILL HAVE EVERY OPPORTUNITY TO FIND YOURSELF.
WE LOOK FORWARD TO WELCOMING YOU!