Crew to Guest Ratio
Service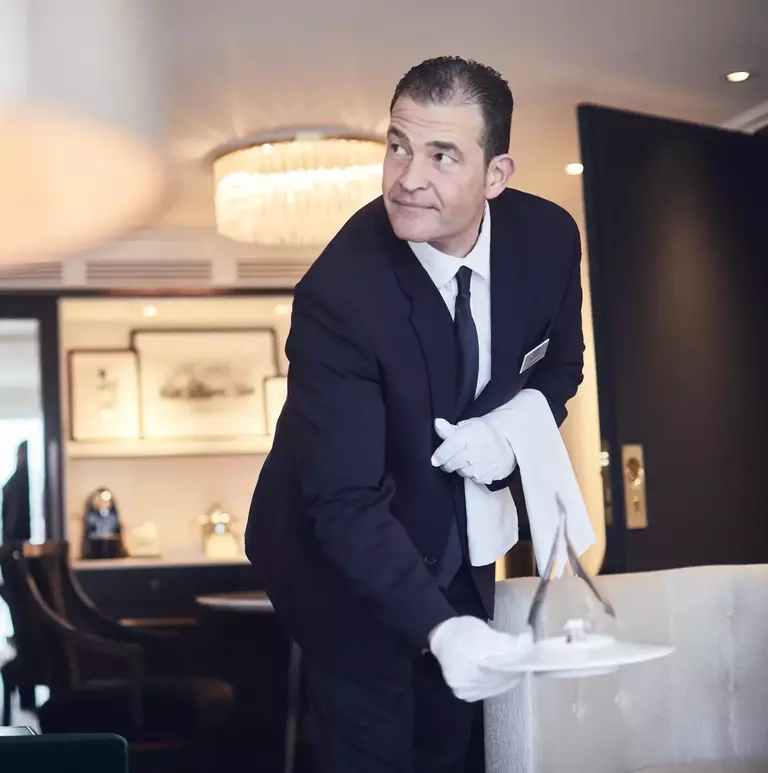 Butler Service
Our butler is in direct communication with every guest (via WhatsApp, for example),and takes care of any request. Perhaps you want an appointment at the spa or reserve a table at the restaurant, simply let your personal Butler know and relax.
Variation of excursions
And there's something else that sets us apart: our itineraries can be extended and combined as desired. Our short routes are perfect for newcomers to the world of river cruising. A variation of excursions can be booked according to personal interest and preferance. We satisfy passions and also awaken them: architecture and design, art and cuisine, history and nature - these are our themes. And in addition we can also organize your vacation days before or after your Riverside Luxury Cruise.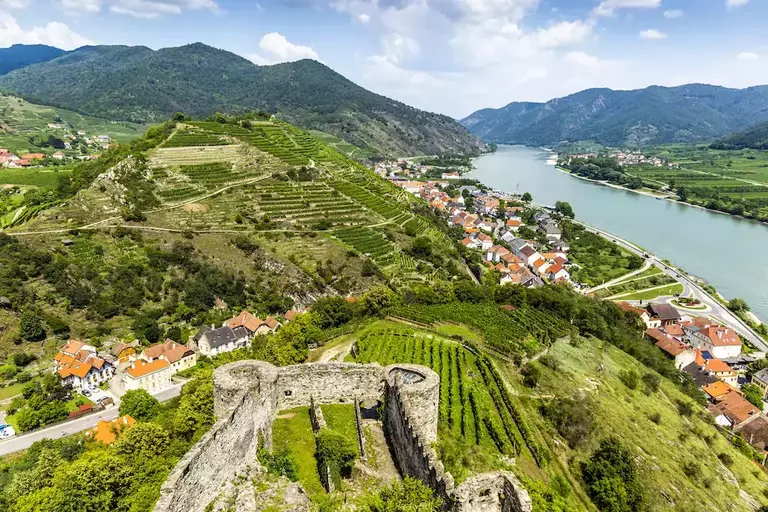 Riverside Luxury Cruises
Premium River Cruises
Mass Market River Cruises
Culinary
Number of Dining Venues on board
5
2-3
1-2
Dining Times
Open
Fixed Times
Fixed Times
Tables for 2
Many
Very few
Very few
Food preparation
Á-la-minute
Banquet
Banquet
Riverside Luxury Cruises
Premium River Cruises
Mass Market River Cruises
Guest Accommondations
% of Suites
100 %
4-33 %
< 9 %
% of Rooms with Kingsize-beds
100 %
0 %
0 %
Smallest Room
17-20 m²
14,5 - 14,9 m²
12 - 12,5 m²
Largest Room
70,5 bzw. 82 m²
27,9 - 44,1 m²
27,9 - 41,3 m²
Riverside Luxury Cruises
Premium River Cruises
Mass Market River Cruises
Shore Excursions
Prebook from home
Yes
No
No
Custom Shore Excursions
Yes
Typically No
No
Number of guests per guide
15-20
20-30
30-52
Gratuity for guide and bus driver
Included
Typically not included
Not included
Riverside Luxury Cruises
5-Star Segment
4-Star Segment
Routes
Duration
3-, 4-, 5-, 7-, 10-, 11-, 14-days
normally from 7 days
from 7 days